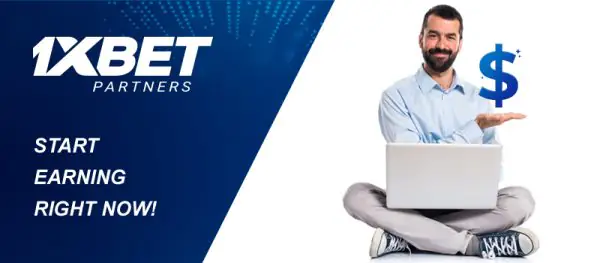 In the modern world there are many areas for earning. One of them is affiliate marketing, where thousands of well-known brands are represented. But how to understand all the nuances of affiliate marketing when you have not previously dealt with it? This will help as a guide for beginners, with which it will be easier to start.
Right now, for thousands of affiliates, 1xBet affiliate program is a great source of income. This was made possible both thanks to the efforts of the partner and the reliability of the partner program, which provides support to affiliates in case of difficulties.
This article will discuss the basic principles that every partner should be familiar with: how to promote a brand product, how to optimize content for your audience, and other nuances of working with an affiliate program.
Chapter 1. What is affiliate marketing?
It would be logical to first figure out what to deal with. So what is affiliate marketing? This is a type of cooperation with a brand in which a partner joins an affiliate program and promotes the brand's product. Depending on success, the partner receives a different size reward.
Example: in the case of 1xBet, a partner promotes the brand of a leading betting company. Players brought by an affiliate are automatically assigned to him, and he makes a profit from them. But this will be discussed below.
Thus, the partner gets the opportunity to earn money without creating their own product. Affiliate marketing is an effective model that benefits both the brand and its partners.
How it works?
The principle of the affiliate program is simple and does not require deep knowledge from the partner. Here are just a few key points that apply to 1xPartners:
Each partner receives a unique affiliate link, through which the affiliate program can identify who brought the new player.

Thus, when a player registers and starts playing on 1xBet, the affiliate program determines who should receive the profit for the referred player.

Statistics are available to each partner, with the help of which he can analyze the effectiveness of his own promotional campaign, and see the number of users brought by him

Weekly, partners receives the amount that they have earned via new and previously brought players who actively play on 1xBet.
On paper, all this may sound complicated, but once you go through the cycle from the promo to the referred player, the cooperation scheme will immediately seem simple and effective.
Chapter 2. I want to start earning money on an affiliate program. What is the procedure?
The first step towards earning money should be the choice of the affiliate program with which you want to collaborate.
The main criteria for choosing an affiliate is the brand reputation, workflow with partners, and, of course, the relevance of the affiliate to your brand.
For example, 1xBet Partners is suitable for supporters of a variety of areas – football bloggers, video game streamers, or show business website owners. The 1xBet website offers bets on sports, esports, show business and many other entertainments.
The second step is registration. At 1xBet Partners, the registration procedure is quite simple. It is necessary to fill out a short questionnaire, after which the application will be reviewed within 48 hours.
If everything went smoothly, then you have successfully joined the 1xBet affiliate program. It is time to move on to practical action.
The third step is to start promoting the brand's product. So, you have already become a 1xBet partner. This does not guarantee you instant income, but to start it is important for you to draw up your own plan for communication with users. What exactly will you advertise, how to promote the product, on which sites are key issues that are important to decide as soon as possible.
Chapter 3. How to effectively promote a brand product on your sites?
There are many effective promotional strategies in affiliate marketing that can help you increase revenue and gain the trust of your audience. It is important to remember that readers are very distrustful of advertising publications, and therefore it is necessary to conduct a very careful dialogue with their users.
Write reviews
You have joined the 1xBet affiliate program and want to effectively promote the brand product. Alternatively, you could write an interesting review of the betting company and tell your users why 1xBet is ahead of its competitors in the market. In the course of the text, you could place an affiliate link that interested users would click on.
If one of the readers registered for 1xBet – congratulations, this player is now assigned to you. This is the basic principle of affiliate marketing in action.
Related topics
The option of writing materials on topics related to 1xBet seems quite interesting. For example, you can make an introductory guide to sports betting for beginners. Firstly, this content is not advertising, and secondly, users who are interested in betting on this will probably read it.
You can also suggest for the user to register 1xBet, and use the affiliate link or promotional code.
Promotional codes are your key to users
1xBet Partners affiliates get the opportunity to generate promotional codes. How does it work?
Affiliate generates a promotional code on the affiliate program website. It can be used by a new player who decided to register for 1xBet and enter your promotional code.
Most importantly, all players who register with your promotional code will be assigned to you.
The very same players are very attracted by the fact of the exclusivity of the offer and more favorable conditions compared to players without a promotional code.
SEO optimization will bring more players to your site
Affiliate marketing becomes effective when you communicate with a large number of users. To achieve this goal, SEO optimization of your site and materials can help.
To do this, you can attract an SEO specialist or you can master the basics of SEO optimization yourself.
Writing materials on SEO keys will help you get to the first pages of Google search, which can attract a considerable audience who are in search of a reliable bookmaker.
Native content helps maintain user loyalty
If you have a personal blog, this information will be relevant. Some members of the affiliate program are faced with the fact that their readers negatively perceive advertising content.
This could happen, for example, on sites with thematic articles, blogs or other resources with a narrow specialization. But do not despair, because with a loyal audience there are even more chances to increase revenue and bring users to an affiliate website.
Native advertising can help with this. For example, the owner of a personal blog talks about his own betting experience, simultaneously supplementing his story with an affiliate link or promotional code for registration. In this situation, readers get an interesting article and are more interested in the partner site.
And this is just one of many options on how you can reorient your everyday content to earn money.
Chapter 4. How to get more clicks on the affiliate link
Even the highest quality content does not guarantee a large number of registrations and clicks on the affiliate link. There are several suggestions that can help you get more clicks.
Link placement in the material
Not the most effective solution would be to place an affiliate link at the end of the text. A sufficiently large number of users do not read the content to the end, and therefore it will be more efficient to place a link at the beginning of the text.
It is also important not to abuse hyperlinks and not to impose links to an affiliate website through each offer to users. A balance is important in which the content will be interesting to the reader and benefit the partner.
Work on the design
If you want the user to definitely see a link to an affiliate site, you can try to visually focus on it. For example, make a beautiful button or window in which there will be a link. The user's eye is bound to catch on these elements and he is more likely to go to the site.
Chapter 5. Affiliate marketing is an opportunity for passive income.
The dreams  of passive income is a reality in affiliate marketing. It should not be expected that this will be possible at the click of a finger and without any effort. Participation in an affiliate program requires certain skills and knowledge that you acquired by reading this material.
Today affiliate marketing is one of the most effective models of cooperation, which does not require you to rent an office, physical presence and other difficulties on the way to income. And, most importantly, joining an affiliate program is very easy. Just click the "Register" button and start your own path.
With 1xBet, the partner gets the opportunity to work with a well-known brand, receiving weekly payments at a profitable commission. Each player you bring is assigned to you forever, which means income is possible in the long term.
Become a member of the 1xBet affiliate program now and start implementing your ideas and aspirations!