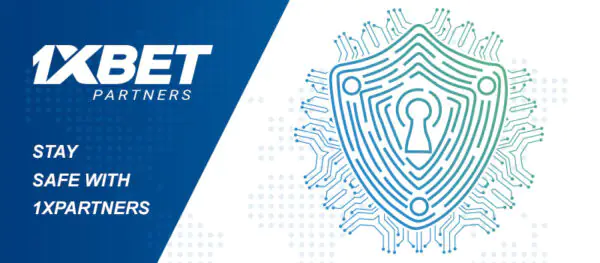 The safety and security of our partner's accounts is a top priority. That's why we provide you with the option of two-factor authentication as an extra safeguard. Two-factor authentication is a quick and easy method of identity confirmation that acts as an additional layer of security.
The once-off simple setup requires only a few short minutes:
Step 1 – Download the Google Authenticator App on either Android or iOS.
Step 2 – Go to 1xPartners on another device and log in.
Step 3 – In your account settings, go to 'Two-factor authentication' and click 'Enable'.
Step 4 – A QR barcode will appear. Scan this barcode into the App.
Step 5 – A code is then generated on the App. Enter the code in the box under the QR barcode provided in your 1xPartners account and click 'Enable'.
Setup will then be complete! From then on, the app will generate a unique code for you every 30 seconds. When logging into your 1xPartners account, simply retrieve and enter the code when requested.
Now, when you log into your account, 1xPartners will always ask for a two-factor authentication code. Do not delete the authentication app – in the future this will always be needed to help you to get a code to enter securely.
This enhanced feature does not cancel the need to adhere to the general safety rules when working with 1xPartners:
keep your username and password confidential, never share your data with anyone under any circumstances;
use the "Incognito" tab if you decide to log into your account from someone else's device;
Be prudent and never use your username and password on third-party sites.
And remember that 1xBet employees will never ask for your personal data and password. They will also not make mistakes with our own brand names or ask you to register in an affiliate program . You can always get all the help you need to verify information from your account manager or support service.
So, make sure you install today to enjoy further peace of mind knowing that your account is even more secure with two-factor authentication.