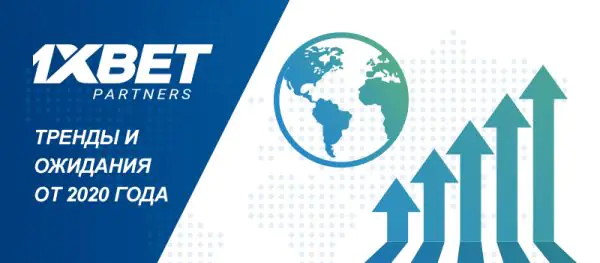 2020 is special because not only that we step into a new year, we also open a new decade. And like with every new beginning, it's only natural to try and figure out what this new period brings for us from an affiliate marketing perspective. Below, we'll analyze some of the trends that are the most likely to dominate in 2020 and give you some explanations of why we expect things to be like that.
Influencer Marketing
Sure, this is not at all a new thing since influencer marketing is already around for quite some time now. Actually, the first form of influencer marketing appeared in 2006 when PayPerPost was developed. However, since influencer marketing can bring better results than a well-thought and planned marketing campaign, we are forced to recognize its force.
The best part about influencer marketing is that you won't have to pay thousands or hundreds of thousands for a post from a football player or any other sports figure. It's enough to find a community with enough followers and get a lot of benefit from that. Of course, if your budget allows it, the more popular the influencer, the better the results will get. And if you couple that with the best affiliate marketing programs, like the one offered by 1xBet, you will watch those numbers grow in no time.
Voice Search Optimization
If the last decade was all about Search Engine Optimization from a text content perspective, 2020 and the years that will follow are definitely going to change that. Voice Search Optimization is the new kid on the block and it's picking up speed very fast. Actually, around 50% of all searches are predicted to be done over voice in 2020 so you need to prepare your website for that.
Video Content and Images
Somehow continuing the idea from the previous paragraph, we have more bad news for text-orientated content marketing. If some marketers are still not convinced about how voice search will change online affiliate marketing, the effects of video and images can be denied. With an ever-shrinking attention span, the more you can deliver in a limited time frame, the bigger your chances to generate an action from your audience. So, make sure you combine text-orientated content marketing with images and videos so that the users need to put in less effort to take in the information you are presenting.
Of course, there are other trends that could derive from these main ones that we listed. However, knowing these and adapting your business for them should give you a head start for 2020 and take your affiliate business to the next step. Remember, you can always count on 1xBet to provide valuable insights, tools and help when it comes to growing your business for a mutually-beneficial partnership. Join 1xBet affiliates right now and build a better future for you and your business!