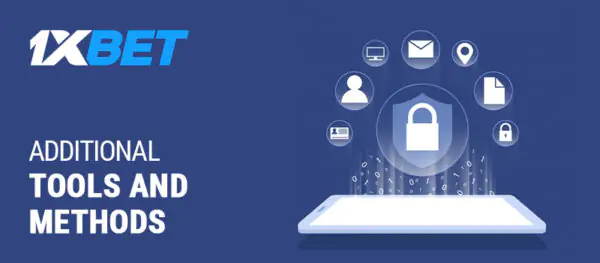 Recently, many partners have noticed that links to 1xBet, one of the world's leading bookmaker companies, have begun to be actively blocked.
This situation is not pleasant to anyone, but nothing will prevent 1xPartners affiliates from continuing to make money.
If you want to partner with 1xBet, there are several methods that allow you to bypass the blocking of 1xBet affiliate links. Let's consider the most effective and simplest ways to fix the problem.
How to register a user if the links don't work?
As a 1xBet partner Besides affiliate links, there are other effective ways to attract players. The first one is promotional codes. You can generate new promotional codes in the affiliate program and use them to invite users. Everyone who signs up for 1xBet using your promo code is assigned to you.
There is also a second option – a link to download the 1xBet application. After clicking on the link, the user will be able to download the application to his smartphone.
What should players who have lost access to the 1xBet website do?
There are many simple solutions.
– The first of them is an application that works stably and is available on Android and iOS. Convenient functionality and speed of work allow players to place bets anytime, anywhere.
– Do you want to have constant access from a PC or laptop? Then the programs 1xWin and 1xBet Access will come to your aid. These programs always provide an alternative address where you can visit a trusted bookmaker's website.
– You can also be helped by 1xBrowser – a browser with permanent access to the 1xBet website. Among the many advantages of this browser are the speed of operation and support not only for Windows, but also for Linux.
– You can download similar programs and browser for macOS.
– You can also find out the current mirror of the site through mail by writing an email to [email protected]. In response, you will receive a working link to the website
Is it possible to access 1xBet from a regular browser?
Yes it is possible. First, you can check if your browser supports the VPN function. Activate it and you will be able to visit the website without any problems.
Secondly, you can download the VPN extension to your browser or the program to your PC. Thanks to this, you can access the bookmaker's website at any time.
Where to contact if you still have questions?
1xBet support service is ready to help everyone at any time of the day and in 30+ languages. You can contact her as follows:
e-mail: [email protected];
Telegram: https://t.me/help_1xpartners_bot;
Now we are convinced that blocking affiliate links is not a problem for 1xBet affiliates. Access to the site and registration is available in many convenient ways that are popular with thousands of partners.
Inform players about how easy and fast it is to register at 1xBet, even if affiliate links are blocked, and earn money from the listed users!