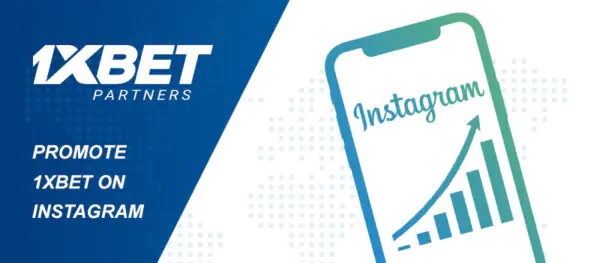 Instagram is one of the most popular and fastest-growing social networks, with users sharing their opinions through photos and videos. To gain an Instagram following, posts must be vibrant, creative, and relevant. Today, the importance of Instagram in business and everyday life cannot be overstated, because: – 1.1 billion registered users – more than 80 million new photos uploaded daily – Instagram is not only popular in the USA but also worldwide. 75% of users are from other countries. Recently the largest increase in users was from Europe and Asia – 18.5 million people in Russia alone use Instagram every month Advertising on Instagram also has its own unique traits. Most ads appear in posts or comments labelled "advertising" and contain a call to action. This doesn't suit all types of businesses – for example, its unsuitable for companies whose activities are related to the sale of B2B goods.
The main advantages of Instagram for advertisers:
1. Inexpensive targeted advertising which is highly effective. You can actually outline the audience that will be shown the advertisement. 2. The ability to target the most popular social network in the world – Facebook. 3. Instagram users are 2.5 times more likely to click on ads than on other publications. 4. The rapid growth in the number of subscribers shows no signs of slowing. 5. High loyalty of Instagram users to brands. According to a study by GlobalWebIndex, Instagrammers very actively subscribe to company accounts.
Targeted advertising
Instagram targeted advertising is an ad through which you can choose your viewing audience. In settings, you can determine gender, age, education, interests, place of residence, etc. Since Instagram is owned by Facebook, Instagram utilises user data from Facebook, which tracks the behavior of all users on both social networks. It analyzes what a person is watching or following, together with their likes/dislikes, hobbies and places visited. Therefore, it accurately determines which users match the selected targeting parameters and then shows ads to these people.
Types of advertising on Instagram:
1. Via Instagram profile. 2. Through an advertising account on Facebook. 3. Through bloggers. The first type of advertising is the most relevant and effective. But, while Instagram profiles and settings are easier to understand than Facebook, it's important that the business profile is linked to the company's Facebook page. Through an Instagram profile, the advertiser needs to select the post that he is going to promote. Then, determine the parameters of advertising: from the target audience to the budget and the duration of its placement. Next, Instagram checks how the advertising complies with the rules of advertising activity, after which it is published. It is important to note that at any time the advertiser can stop and remove their promotion. The second type of advertising on Instagram involves launching targeted advertising through your Facebook account. You can configure all the necessary parameters of the ad and also track statistics on advertising campaigns from within your Facebook account. The third type of advertising involves the use of bloggers. That is, the customer pays a famous person to mention the product on his/her Instagram page. This option must be carefully analyzed because there is a risk that it may not be effective.
How to advertise 1xBet on Instagram
Many people are seeking how to do affiliate marketing on Instagram, but aren't sure where to begin. Instagram can actually be a great place for successful online affiliate marketing if the correct approach is taken. The most reliable way to promote the 1xBet brand on Instagram is to work with an affiliate program. The only obstacle is that the affiliate network partner cannot add a referral link. There are however two ways to solve the problem: – link in profile header – use of a promotional code Affiliate marketing programs are a superb way to monetize your account. With 1xBet, a partner receives many advantages: 1. 1xBet – a world-renowned company with a massive number of registered users and which is associated with sports events. You can earn on coverage, forecasts and news from different tournaments, wherever they take place. 2. As a rule, people who are interested in sports are solvent (i.e – have expendable income). They make bets not only to profit but also for pure enjoyment. 3. Some affiliate programs may limit the maximum payout, but with the 1xBet affiliate program earnings are unlimited! The success depends on the creativity of the account administrator's approach. Remember, Instagram is one of the most progressive platforms for advertising. Take the opportunity and earn money by promoting a leading betting company!