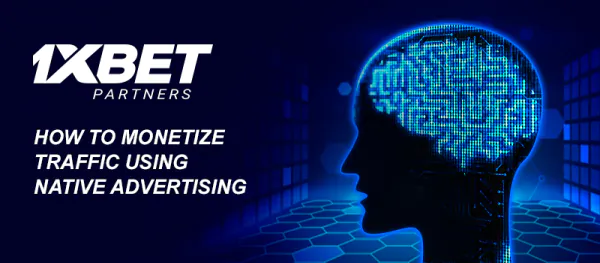 The ability to manage advertising campaigns on your own site is one of the most important skills for anyone who wants to promote sponsorship content and make money from it.
In many cases, native advertising comes to the rescue. What is it? Let's figure it out together!
What is native advertising and what is it used for?
Native advertising is the promotion of a product through thematic content that interests a site audience. In this kind of content, advertising looks organic and the user may not even be aware that he is reading an advertising product.
For example, often in movies, the main character gets a soda of a famous brand from the refrigerator. It looks innocuous but this is a form of natural advertising which is a powerful tool that you should utilize carefully.
Why is native advertising better than regular advertising?
In the modern world, advertising has become somewhat of a public irritant. People are increasingly resorting to any methods to see less advertising. The task of marketers therefore becomes to present advertising in a wrapper that users will like.
The advantage of native advertising is that it doesn't elicit instant dislike from the audience. The readers do not register a direct advertising influence. However, there is actually still a powerful effect because the brain still triggers associations with the product.
There is also one more ace up the sleeve of this type of advertising: As a rule, people develop an internal filter against advertising. Upon entering a site, many do not even read banners, knowing that they contain sponsored content. However, a competent article on an interesting topic with advertising integration will engage the reader. Moreover, he may not even be aware that he has become a consumer of advertising content.
What are the pros and cons of native advertising?
Take a look at the strengths of native advertising:
Native advertising

blurs the line between content and direct advertising. The audience is used to separating content and advertising, while this more natural way of reaching users is the embodiment of both sides of the coin.

Sponsored content

may become a new additional promotion tool. For example, with 1xBet, a partner receives income from referred players. Naturally, leading them to the site using native content is an excellent alternative to standard methods.

Natural advertising enhances brand loyalty. Thanks to this

sponsored content

, the brand regularly flashes in the readers' information field, developing positive associations.

Brand recognition: Information on certain brands is delivered on a subconscious level. Such advertising tactics are suitable for almost any topic – you can write native material to fit any one of a wide variety of brands – from sportswear to a bookmaker company.
As for the weaknesses, there are very few:
The complexity of the process: Writing a quality article with advertising goals is not so simple. It will take a lot of time and a quality copywriter, which means it will be fairly costly.

Risks of native content: Readers are not fools and if the material isn't expertly crafted, it will be easily dismissed as mere product advertising. Thus, your entire advertising strategy could easily collapse due to inept handling of the text.

Not suitable as the main promotion tool: Native materials will ideally complement your advertising campaign, but not as an independent tool for promotion. You should not expect large conversions from

native advertising

if you do not pay attention to other methods of promotion.
How does native Instagram advertising work?
In one of the main social networks on the planet, the format of native advertising has long been implemented. You may have noticed this on the pages of celebrities and influencers. Often an online personality publishes a post in which he uses some kind of product, or where the product is featured in the background. This is a prime example of how native advertising works on Instagram.
This kind of advertising can help those who have joined 1xPartners. They can talk about interesting lines and bets to get audiences interested in 1xBet.
How does native advertising on other social networks like Facebook or Vkontakte work?
If native advertising on Instagram somewhat limits your imagination, then the wider possibilities on Vkontakte and Facebook might be more appealing.
In particular, the finer targeting options of native Facebook ads (or Vkontakte ads) allow you to choose your desired audience more precisely. This pinpoint accuracy enhances native advertising.
Past successes of native Facebook ads, in particular, have shown that it's easier for owners of small pages and accounts to promote some products to several thousand users at once. Celebrities actually often have a tougher task because their audience of millions is more attuned to stars advertising and is quick to negatively perceive these attempts. Therefore, smaller niche viewership can have a far more effective long term reach.  
1xBet Partners can use some of these tried and tested methods to boost their income. If you have a VK or Facebook page and a live audience, they will be keenly interested in the information and 1xBet advertising will be even more effective.
Well, now that you've learned a little more about how to natively promote a product at different sites, it's time to start! Whether it's an affiliate program, products and services, or anything else – it can all be advertised without negative user reaction.
The dynamics of the number of native materials confirms that interest in this kind of content is growing exponentially. Some may dispute the effectiveness of such campaigns, but the positive results speak volumes about its success. Want proof? Check out the many successful examples of the natural promotion of products for yourself.
So, promote 1xBet on your sites and increase revenue with the bookmaker that has a top affiliate program!