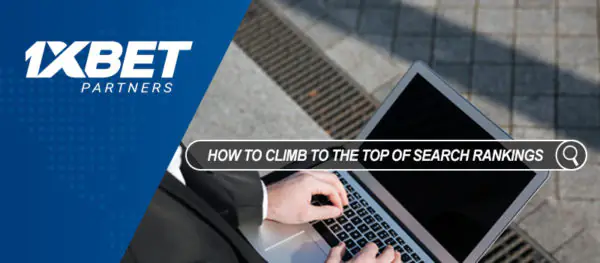 In this article, you'll learn:
1. How do you learn to understand search engines?
2. Content that will help you in SEO optimization of your site – what is the best place to focus?
3. Text content
              a. What are SEO keywords? Do I need to write them in the text?
              b. Meta tags as a ranking factor and increase CTR
8. Your content starts with search
The amount of information on the Internet is growing every day, there are more and more sites, and the competition for a place on the first pages of Google is getting tougher every month.
However, site owners use different techniques and prepare content that performs better than the competition. SEO-optimized texts help the site get higher in the search results, which gives a powerful influx of traffic to the page.
More and more services and offers are going online, but they face stiff competition. It is very important for a business to pay due attention to SEO promotion in order to stay ahead of the competition in the fight for the consumer.
This material will be useful to all 1xBet Partners partners who have their own website.
How do you learn to understand search engines?
The search data contains a lot of useful information about the behavior of site visitors and their preferences. Today, users are increasingly turning to search engines for absolutely any question. A slice of statistics will help you determine what queries the user finds your site for. Analyzing trending queries on your topic can help optimize your activities and allow you to work out a content strategy for the future.
For example, in the Search Console service, you have the ability to track the queries of your users for which links to your site were shown in the results, as well as how many times users clicked on them.
It is important for the site owner to answer the following questions:
What do users write about your Internet resource? Is there any feedback from your side?

How has page traffic changed over the past year?

Is your site ranking for irrelevant keywords?
Answering these questions will enable you to develop a more effective content strategy that will enable you to better interact with your users. The influx of new audience is your chance to increase your income with 1xBet Partners.
Content that will help you in SEO optimization of your site – what is the best place to focus?
There are several different types of content that have proven effective. It is important to understand that it is worth trying different content for each site in order to determine the best approach.
It is also important to analyze what content competitors are publishing, perhaps some techniques were not used in your segment and you can become the first to practice a new approach.
Below we will talk about working with the main types of content.
Text content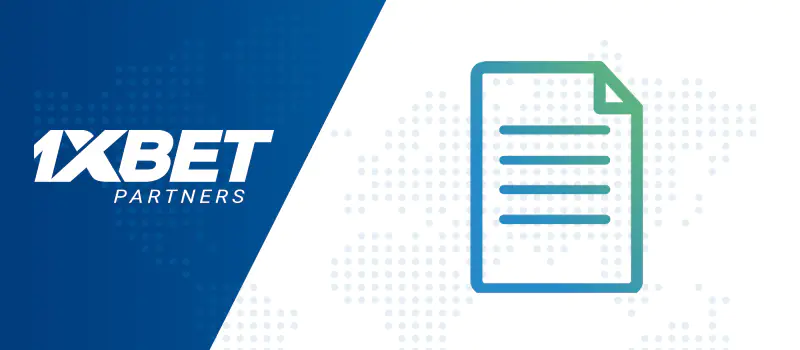 It is expected that text content continues to take the largest share of searches on Google. Of course, it can be combined with other formats, but well-written text is ideal for hitting the first page of Google.
Text is the core of content. In the era of YouTube, Instagram and TikTok, people still prefer to perceive most of the information in text format. Press releases, kits, instructions – formats that are familiar to everyone.
1xBet's Partners affiliates use text-based content format successfully. In combination with other promotional materials that partners receive from 1xBet, this gives its results. Announcements of interesting events and promotions often lead to conversions and registrations, which allows you to increase your income.
But how do you make your content more SEO-worthy?
Google has an excellent formulation of texts that the

search engine

considers to be of high quality: "unique and original content created by highly skilled and talented copywriters. Such work requires a high level of skill and investment of time and effort".

Avoid mistakes that negatively impact your search results on Google. These include grammatical and punctuation errors, rephrasing of previously created content, lack of links to sources, as well as information whose value is questioned and known to the vast majority.

Content expertise adds value. Users go in search not only for entertainment, but also get professional information. Such materials require a deep understanding of the topic and are of great value to both readers and

search engine

s.
If you have such knowledge and want to also write content with a high level of expertise, try to structure the information as conveniently as possible and answer all important questions regarding your topic in an accessible way.
What are SEO keywords? Do I need to write them in the text?
SEO keys are user queries that the search engine uses to give the desired site.
If you want to make your material more effective and "raise" it on Google, you need to understand what query you should be found by. For example, if you have material about football broadcasts, then users will search for such text by the query "where to watch football today". Accordingly, try to write a similar phrase in the text.
An important requirement – Google really does not like it when SEO keywords are inorganic in the text, and does not allow such sites to rise to the top of the search. Try to fit the keys organically into the text. 
Meta tags as a ranking factor and increase CTR
Meta tags are one of the main search ranking factors. Meta tags are a piece of programmatic HTML code written in the <head> tag. Let's dwell on the two most important of them – Title and Description.
Important criteria for Meta Title and Meta Description are SEO keywords and readability. Learn more about each of them.
Title is the title of your page that the user sees in the Google feed. For the search engine, this is another way to process the search query as accurately as possible.
The optimal Title size is up to 70-80 characters. In the meta heading, you need to register the main search queries that can come to this page.
Description is a short description of the page that appears in search results under the Title.
A well-designed and visually attractive description will increase the CTR (ratio of impressions to clicks) in the SERP.
The optimal Description size is up to 300 characters. The description should be as informative as possible and not duplicate the text from the Title.
Summing up, we can say that in search results priority is given to high-quality text that does not contain errors, is interesting to the user and does not copy other works on the Internet. By following these principles, your texts will be more attractive to SEO algorithms of Google and other search engines.
Visual content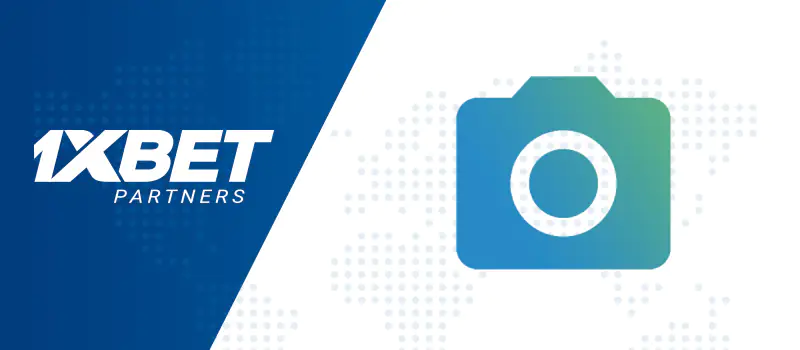 Visual material can have a positive effect on search engine results. With the help of images, you can visually illustrate what you write about, and many users simply google images and can thus get to your site.
Text with images is more readable and visually easier to read. 1xBets Partner affiliates receive ready-made images from the affiliate program, which helps to make the text material more colorful and informative.
What you need to know about images in terms of Google SERPs:
Google has a quality rating system that takes into account "how much time and effort was roughly spent on creating an image". High-quality pictures are more attractive to the

search engine

.

relevance Google also evaluates how well the image complements the text and whether it is illustrative of the subject matter

also avoid shocking pictures, sex scenes, deceptive images, and other categories that violate the ethical norms of society. The presence of such images in your material reduces its SEO value and can lead to a decrease in site rankings. Moreover, some (or all) of your website pages may disappear completely from Google search results.
Always remember that an image can be a great helper for your text content and visually complement your message.
Also, do not forget that site owners need to provide access to images to search bots. You can do this in the robots.txt file by opening access to the images. (In addition to robots.txt) Also, if your site has a large number of images, you can create a separate sitemap for images that will help search bots to speed up their detection.
Video content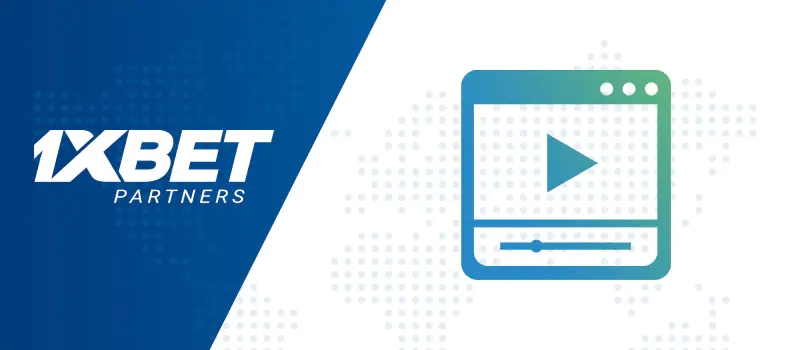 Just one interesting fact. More than 500 hours of YouTube videos are uploaded every minute in the world, but even this scale is not the limit for the present. The video format is dearly loved by users and is gaining more and more attention. If your site does not use video, then it's time to think about such content.
Videos also combine well with text content. It can show various instructions and expert opinions. Some information will be more indicative only in video format.
Here are Google's requirements for video SEO:
Google ranks high on video pages that "contain enough, high quality, relevant content"

also weighty criteria for a video are technical quality, uniqueness, competence in the subject for which it was filmed
Make high quality videos with unique and relevant content, and then your site will be a priority in search engine results.
Audio content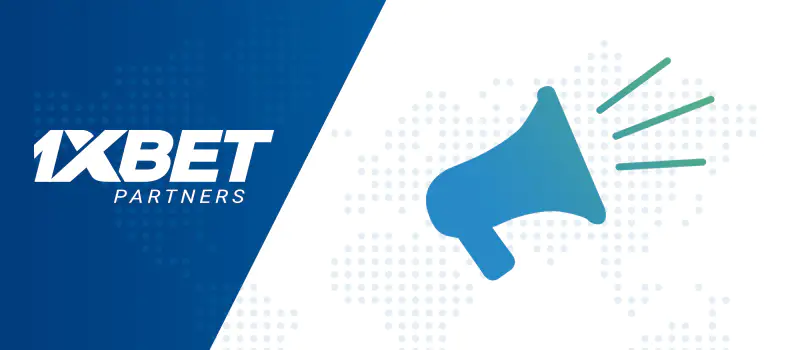 At first glance, it may seem that audio is not the most popular format on the Internet. But in practice, this is an erroneous statement. This type of content is experiencing its second youth and is extremely convenient for a large category of users.
In particular, users enjoy using the voice search function, listening to podcasts and various thematic Internet radio stations with great pleasure. If you had any concerns about whether it is worth trying this format, there is no need to hesitate.
First, even with the growing popularity, this niche is still free and does not have a wide choice.
Second, you can offer non-standard approaches and become an innovator in the world of content.
Thirdly, you can join the 1xBet affiliate program without having your own website or page on social networks .  Always use SEO keywords in content to rank well. Podcast and internet radio owners can earn money too with a reliable affiliate program!
You can also optimize your text content so that voice search finds your content. Try to keep your headlines and abstracts more concise. As practice shows, users do not use too complex phrases and long sentences when making requests.
But that's not all. You should also take care of the title of your content. Make sure people find your podcast exactly. It is very important to name the audio so that the target audience can easily find your material.
It will also not be superfluous to add a short description and time codes so that users roughly understand what you will be talking about and how to find a moment that is of particular interest to them.
Interactive content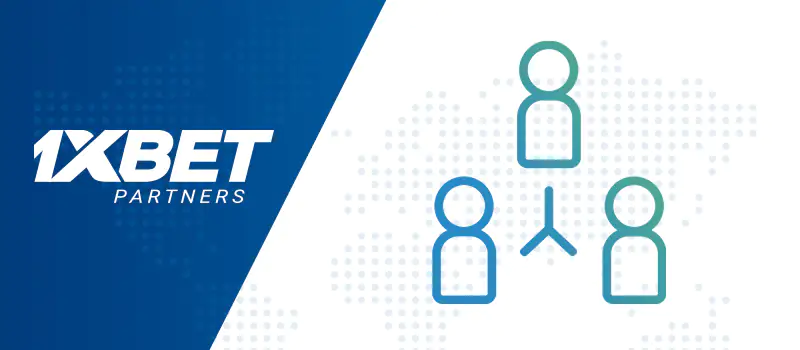 Content in which the user is expected to participate is gaining great popularity. This type of content includes webinars, online events, quizzes, and other interactions. Given that so many industries have gone online, interactive content should show strong growth.
The skills you have learned from the previous sections will help you successfully promote interactive content. Make a high-quality description and visual part of the event, shoot an interesting video that meets the requirements of Google. All of this together can give amazing results. Don't forget to include SEO keywords in all content.
Such online events are a great opportunity to attract new players to 1xBet. Some affiliates follow a similar strategy and it works for them.
Your content starts with search
Optimization of your site and priority in Google SERPs is something that you should plan early on. Even before you start creating new content, you should consider the criteria by which it gets to the first pages of search engines. 1xBet Partners are always ranking well.
It is always important to take into account the opinion of SEO specialists when making any changes to the site. Even if you started a redesign, you should consider that the site should be as user-friendly as possible, and its structure should be understandable for various search bots. Are you writing content? Arm yourself with SEO keywords by which the user searches for such materials.
Experiment with formats and find the best ones for you. If you stick to these simple rules, you will soon see an influx of new users.
And by joining 1xPartners, you can introduce your audience to the top bookmaker product and allow you to earn money with a reliable partner.
Become a part of the 1xBet affiliate program – lead your resource to earnings now!