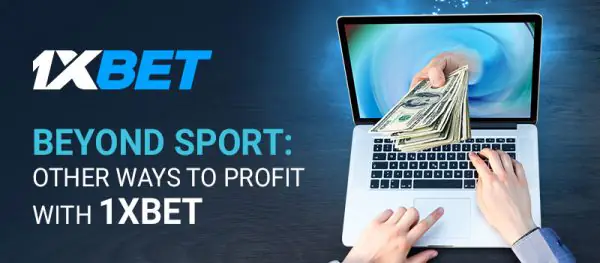 Betting fans have always looked to sports as their main option to make predictions and win big. However, now with the suspension of most international, and local sporting events, it gives players a chance to explore new betting avenues. Players will be able to get to know various betting markets, including championships that are lesser known from further afield.
One of the fastest growing betting markets in the world today is esports. Esports offers all the excitement that traditional sports events bring to the table, including competing teams, winning scores, and betting on competition stages, and formats. 1xBet brings you betting opportunities on all the major titles like CS:GO, Dota 2, League of Legends, FIFA and many others.
In addition to esports, registered players at 1xBet can also enjoy less likely markets that include areas of interest such as politics, weather and celebrity news.
Football In Championships Further Afield
Bettors may be used to placing money on big-brand championships like LaLiga, and the Premier League, but now they have the opportunity to look further afield. Countries like Australia and Belarus are still enjoying championship leagues that are in full swing, and 1xBet offers amazing odds for bets in this market. Also, you can be guaranteed that the matches will be on schedule, with live audiences.
Cricket Makes for Great Betting Opportunity
The betting population needs to remember that soccer is not the only well-supported ball game in the world. Cricket is a game full of ball-by-ball action that keeps sports lovers intrigued. This makes it a fantastic, popular betting market to explore while the soccer leagues are on hiatus.
Esports Brings Great Betting Opportunities!
Esports is on the rise. As are the number of tournaments it offers players. This format of gaming is extremely popular, while at some big events viewers can be in excess of a million users at the same time. This happens especially when the events are for big titles like CS: GO, LoL, FIFA or Dota2.
Log in to 1xBet right away to get in on some of the most exciting betting available right now!
Special Bets
For those who have a broader spectrum of interest, other than anything sport related, 1xBet covers many 'Special Bet' options. They give those that are interested in world politics, celebrity, currencies, news about the British royal family, and even upcoming temperature records, the opportunity to make money by placing bets.
At 1xBet, by following simple tips from 1xBet, their registered visitors can enjoy potentially making money on a wide variety of betting options.
Place bets at 1xBet to keep winning!