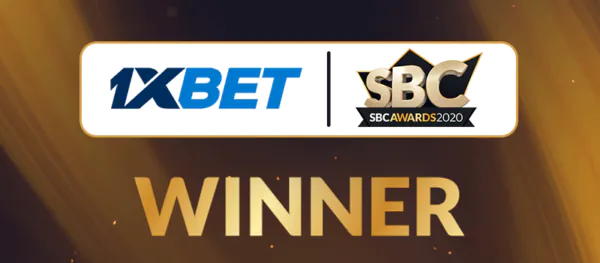 1xBet  has won at the 2020 SBC Awards, one of the most prestigious awards in the betting industry. The names of the winners were announced during an online ceremony.
1xBet scooped up the victory in the "Esports Operator of the Year" category. In both 2018 and 2019, the company also won the same award; therefore, the current triumph is an indicator of its maintained excellence.
In addition, 1xBet was nominated for five other awards: "Football Sportsbook of the Year", "Best Mobile Operator App", "Best Affiliate Program", "Marketing Campaign of the Year" and "Sponsorship of the Year". In the last final two categories mentioned, it was awarded the title of Highly Commended.
It is also worth noting that 1xBet has been on the list of nominees for the SBC Awards each year since 2017. During this time, the company has won three awards and can count on further triumphs in the future, given the high pace of development.
The SBC Awards ceremony has been held since 2014. The award winners are chosen by an authoritative jury of 100 representatives of the betting industry who vote anonymously. Objectivity in determining the best is guaranteed by the world's leading audit companies, which carefully check the voting results.
1xBet cooperates with many well-known esports organisations and is the title sponsor of both Cascade Esports and NAVI. The contract with NAVI, which was activated by the advertising agency 9 Pandas, involves four special projects. One of them is the 1xSaloon super promotion: https://vimeo.com/489376278.