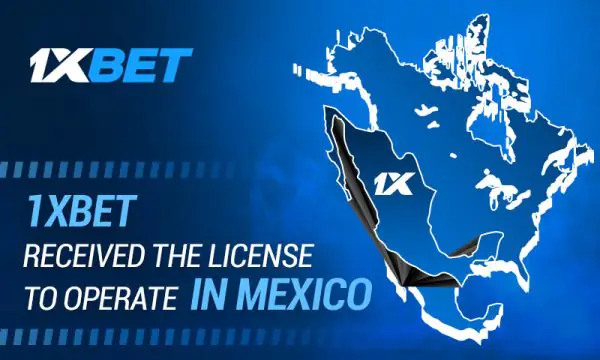 1xBet betting company recently added Mexico to the wide list of countries where it operates. The local General Directorate for Games and Lotteries, the Ministry of the Interior (SEGOB) division issued the license.
Company spokesman Juan Pablo Estremadoiro said "We are excited to start working in such a powerful and passionate market. We are sure that 1xBet is going to offer a lot to Mexican sports fans. This country has an amazing football culture, as well as other popular sports. The way the fans support their teams, it's amazing and we expect a lot from working here"
He also added that the whole 1xBet team is delighted to be able to offer Mexican fans unique opportunities for sports betting, as well as other forms of entertainment. According to Estremadoiro, the company has very ambitious plans for the region.
Mexican sports fans will be able to use the 1xBet website and mobile applications to place bets on their favorite teams, access statistics, and real-time information. The terms of the license allow 1xBet to develop their services so that they deliver the best possible services for Mexican players both online and offline.
1xBet strongly believes that a successful experience in the Mexican market counts as a very important step towards cementing their leadership position in the Latin American region, as well as all across the world. It goes without saying that Mexican sports fans will receive very good news from the betting company in the future. It is an excellent opportunity for them to join the hundreds of thousands of fans from other countries and take full advantage of the exquisite betting services offered by 1xBet!
About 1xBet
Established in 2007, 1xBet is one of the most rapidly expanding betting brands in the world. Confirmation of this fact comes through victories achieved at prestigious international awards like the IGA award for "Best Sports Betting Platform" and the SBC Award for "Most Innovative Affiliate Program".
The betting offer made available by 1xBet to its members includes over 1000 events daily and the company offers more than 200 payment options for deposits and withdrawals. Furthermore, the website and mobile applications are available in over 60 languages and 1xBet's customer support department can handle requests in more than 30 languages.