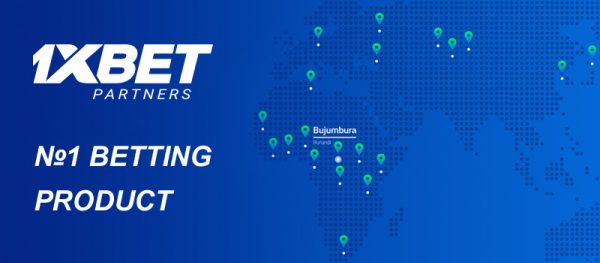 Everything You Need to Join. Affiliate Program Step By Step Instructions
You probably already heard from friends or relatives that they started a website and joined an affiliate program to start making money online. It sounds like something that you'd like to try as well but you're worried it's a complicated process and you won't be able to handle it? There's absolutely nothing to worry about. At 1xBet, everything is designed to make the entire experience pleasant and get the most out of your activity. So, forget everything negative you heard about other affiliate programs because 1xBet partners is taking things to a whole different level.
Taking the First Steps – Joining the 1xBet Affiliate Program
So, you've already set up a website on a topic you know a lot about and you're getting some traffic already. This is the perfect moment to start thinking about joining an affiliate program because even if the traffic on your website isn't that massive, it's better to start early. Plus, joining our partner program will also give you access to plenty of helpful articles on how to increase traffic and many more helpful tools to make the most out of your activity.
So, the first step for entering the online affiliate marketing world is to sign up. At 1xBet, this process is designed to be smooth and easy to understand by everyone. You don't need previous experience with a partner program, we made sure that everything is explained.
To sign up as an affiliate partner, you will fill in a registration form. We don't need too many personal details and everything you share with us is private and protected by the latest cybersecurity protocols. Here's what you need to complete to get started:
Username – choose the username you want to use to log into your partner account
Password – the password to keep your account safe
Confirm Password – enter the password once again to make sure there are no typos in it
Site – enter the URL for your website
Site category – you can choose the domain your website approaches if you want to. This field is not mandatory
Preferred language – choose the language you want for the dashboard
How did you find about us – another field that is not optional but could help us deliver better services to people just like you that want to take their first steps becoming betting affiliates.
Once you're done with this part of the registration process, another form will show up asking for some more personal details. We need this information so that we can get in touch and let you know when your account is approved. Also, this is the part where you decide on the payment option to receive the funds. The fields are:
– Name
– Surname
– Email
– Skype – optional
– Phone Number – optional
– Country
1xBet Affiliate Program Payment Options
Depending on the region where you're joining, you will be able to choose several ways to get your affiliate earnings from 1xBet.You can either go for popular eWallets like Neteller, Skrill or QIWI. If you want to get the funds via Bank Transfer, you can do that as well. 1xBet can pay to any bank in the world.
Another option to get your funds from our affiliate program is to create a player account with 1xBet. The funds will be transferred to your player account and then you have over 200 payment options to choose from. The account can not be used to play the 1xBet games or bets so there's nothing to worry about.
That's it! This is everything you need to join the 1xBet affiliate program. All the big betting affiliates had to start from 0 so there's nothing preventing you to make it big as well. With the help of 1xBet affiliate program, you will have much higher chances of reaching your goal and make money online. Become a partner now and boost your affiliate business to make the most out of it. Our network has over 20,000 betting partners across the globe. Join us and take serious steps towards boosting your profit!