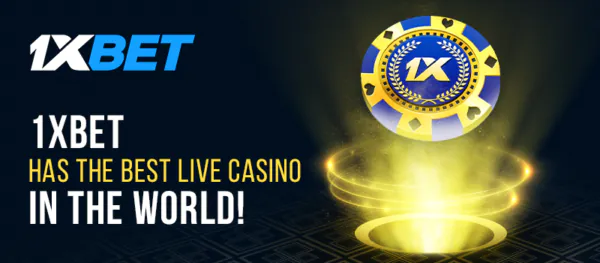 At the prestigious International Gaming Awards 2021, 1xBet triumphed in the Live Casino of the Year award category, bagging the coveted plaque. This was announced at the special award ceremony held in London on the 8th of September.
The organizers of the ceremony said that to get a nomination in this category at the prestigious International Gaming Awards requires the utmost quality in service delivery and also providing customers with access to a wide range of gaming options. The manner in which the live casino is presented, the variety of services offered to customers, in addition to other things, all came into account in crowning 1xBet as winners of the category. 
In the words of a 1xBet representative with regard to the award; this award is a testimony to the fact that no stone was left unturned in developing the live casino enterprise. This prestigious award recognition from the organizers of the IGA is another proof that steps taken by the company (either tactical or strategic) are accurate. 
Likewise, getting several other nominations in keenly contested categories does confirm the consistent and outstanding status that 1xBet maintains and prides itself in a remarkably competitive industry. 
Excluding the Best Live Casino nomination, 1xBet secured nominations in 8 other categories, which are:
The Best Customer Service Company of the Year,

Innovator of the Year (Supplier),

Mobile Operator of the Year,

Mobile Sports Product,

Online Casino Operator of the Year,

Online Gaming Operator of the Year,

Unique Gaming Company of the Year, and 

Sports Betting.
A jury that comprises reputable and respected representatives of the gambling industry carefully selects winners from the pool of nominees. 
This is not the first time the organizers of the International Gaming Awards have recognized 1xBet for its outstanding performance. In the 2020 edition, 1xBet was awarded winners for the Best Sports Betting Platform of the year category.
Award nomination and recognition from reputable organizers such as the IGA are evidence of good and intentional hard work. 1xBet won't rest on its laurels but continue to offer the best services to its teeming customers worldwide. This is to ensure they enjoy nothing short of the very best experience on its platform.