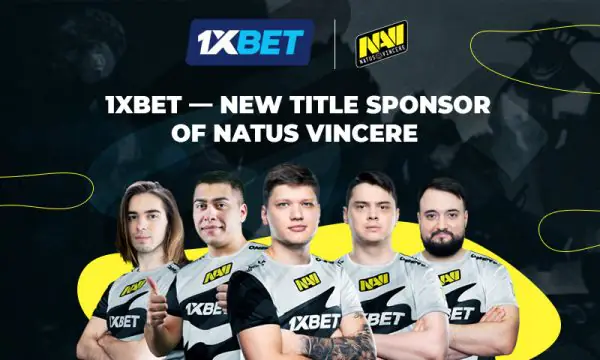 1xBet, a well-known international gaming and technology company, and NAVI, one of the biggest eSports teams in the world, have partnered up which sees one of top betting sites being a title partner of a massive eSports team. The duration of the partnership is set at a minimum of 1 year.
Both parties have entered the partnership feeling extremely buoyant and positive that this is an excellent union for both brands. NAVI CEO, Yevhen Zolotarov has said that he would never have believed such a partnership with a sports betting site like 1xBet, partner to FC Barcelona, could be a reality and now it is. He went on to welcome 1XBet to #NAVINATION.
1xBet has had many years of experience in the industry and has partnered with other great sporting brands successfully. They are thrilled to add NAVI to their partnership stable and are excited about the potential offered by this partnership. The sports betting site will support NAVI teams in some of the most popular games and tournaments in the market today such as Dota 2, CS:GO and others.
A 1xBet representatives had this to say:
"1xBet has been focusing on supporting eSports for many years, which is one of the fastest growing betting industries. Competitions in various disciplines daily attract the attention of hundreds of thousands of fans from around the world.
We really like this dynamic field of interest and 1xBet was attracted by the idea of ​​cooperation with an eSports organization which is known throughout the world. The full name of the team Natus Vincere means "born to win." This perfectly describes our audience – players who bet on eSports and other sports with 1xBet every day. "
The future looks bright for both brands and together we look forward to great promotions and campaigns for team events in the future.