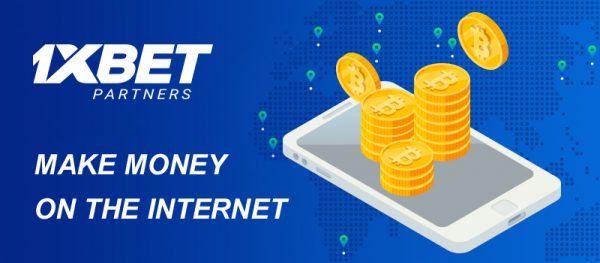 Discover the Best Methods to Make Money Online
Making money online is the dream for many people out there. No matter if they're tired of having to commute to work every morning, they don't like office life that much or just need more flexibility, people looking for ways to make money online should add affiliate marketing on their list of potential online activities. And, despite the idea of working remotely and making a living strictly online are far more popular now than in previous years, there are still plenty of people out there thinking it's just a pipe dream. If you're one of those, this article will prove to you that making money online isn't just possible, you have plenty of options to choose from.
Affiliate Marketing
Out of all the methods to make money online, joining an affiliate program is the most popular in 2020. The part that makes online affiliate marketing so appealing is the unlimited potential for a passive income. You just have to put effort into it until you build the website or the main channel of addressing your followers, join an affiliate program and then you can sit back and enjoy the commission you get out of each visitor or follower that tries the product you are advertising.
Of course, it's not all milk and honey. You need to find your niche, develop the website so that it's both appealing and informative, and build your visitor database. However, if you're really passionate about a certain subject, you can make that happen. As for getting signing up for an marketing affiliate program, that's extremely easy. The 1xBet affiliate program is designed to make everything straightforward and here you can find all the information needed to create an account.
Google Adsense
Another way to make a living from online activities is also related to having a website that attracts a steady amount of visitors. Unlike a betting affiliate program, where you're earning a commission on each player that registers an account and deposits, Adsense gives you money for every time an ad is viewed or clicked. Of course, the amount of money you get for each action is considerably lower compared to what you would make with a betting affiliate. However, there's nothing stopping you to combine these two methods if you have a website that brings some traffic.
Online Courses
This third suggestion can also be interpreted as the topic for the website you could build and apply the first two ways of making money online. If you're particularly good in a field, you can create courses on that topic and make them available online. One way to do it is to create a preview so that people understand if the course can actually help them and then charge for the rest of the course. The best part about people that are able to create online courses as a way of making money online is that they can add affiliate marketing and Google Adsense to the mix as well. There's no stopping you from entering a sports betting affiliate agreement. There are plenty of people out there enjoying occasional sports betting so it's a win-win situation.
Of course, the list of ways to make money online can go on since almost every activity nowadays can be transposed on the Internet. However, we picked the top three ones that proved to be very lucrative in recent years. Affiliate marketing still remains the best way for anyone to start making money online and 1xBet partners is the perfect place to start your adventure into the online affiliate marketing world!