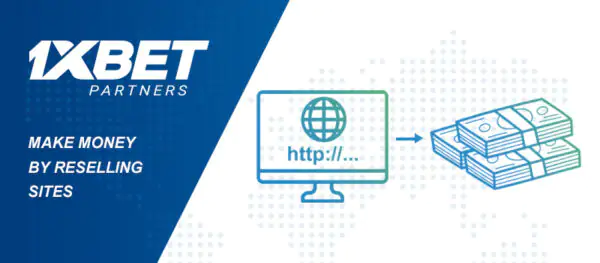 Buying a finished site is like buying a whole business. It's an investment not only in the present state of the website but also in its future potential. This is the reason that there is such an abundance of offers on the internet to buy finished sites. The more you know about this type of investment, the less risk there is of making a mistake. The purpose of this article is to tell you how to make money on the sale or purchase of ready-made sites. It's also to inform on who will suit such an endeavour and the most reliable places to buy sites.
How to make money on the Internet by selling ready-made sites
You can earn by both creating sites for sale, and reselling sites. Both are worth considering, but first, you'll need to know what is required before beginning. A site brings profit to the owner with contextual information, banner, teaser advertising, placement of links and participates in affiliate programs. In order to interest buyers in your site, its price should be proportional to the income it generates. At the same time, one does not have to focus on an automatic assessment of the value of a site. The fact is that the specialised services used to calculate such value utilise a set of metrics that are substituted into a formula for calculating the estimated cost. If, during the analysis of the site, some of the metrics were not obtained or were calculated incorrectly, then the estimated cost may be inaccurate (ie – either undervalued or overvalued). Also, since the complexity of the promotion of a site depends on its subject matter, it does not make sense to average the cost of buying or selling a site.
7 steps to make money selling ready-made sites
1. Create a website The most important thing is to find your niche: popular, but not highly competitive, in order to save both time and money on website promotion. 2. Fill the site with content You can invest in the content with your time and/or money. If you're not a wordsmith, then it's easier and more profitable to find a copywriter who is familiar with the subject, and who is willing to tweak their content to your liking 3. Activate the resource At this stage, your main task will be to achieve high traffic, so it will be time to get acquainted with search engine promotion. If you are not an expert in this field, then you will need to find one. 4. Connect to ad networks It is worth noting here that there is no ready-made recipe on how to instantly start making money via advertising. Before you find the optimal advertising methods, you will repeatedly need to change the placement and structure of adverts. All the while, you'll need to analyze the statistics to see what works. Many believe the solution lies solely in the form of advertising for Yandex or Google, but with all due respect to these media giants, those days are long gone. The revenue generated is generally relatively low and takes a long time to increase. Becoming a betting affiliate on the other hand can be far more profitable. This is done by becoming a part of one of the many gambling affiliate programs available. The betting affiliates who are the site owners then receive a percentage of the company's profit for the players it has attracted. Generally, there are two types: casino affiliate programs and sports gambling affiliate programs. To become a partner, a simple registration on the affiliate program website is required. The top option of all betting affiliate programs is 1xPartners, the official affiliate program of 1xBet, one of the world's leading sportsbooks. Many successful sports betting affiliates have raved about this premium program, which boasts unparalleled benefits. 5. Calculate how much profit the site generates You shouldn't sell the site as soon as it becomes profitable because the sale price at this point will be significantly underestimated. Work on increasing profits, and you can double or triple the estimated selling price of your resource. 6. Put up a website for sale This can be done via an exchange/website brokerage firm or by directly agreeing on a deal with a potential client. 7. Profit Finally, it's time to cash in and enjoy your windfall before regrouping for a new challenge!
How to make money by reselling sites
The first way is by monitoring and searching for projects which are clearly undervalued. If you are sure that you can expediently find such a project and resell it, then the operation should be carried out as rapidly as possible. The second option is to purchase a potentially profitable project and refine it to improve performance. We're talking about driving traffic to the site, changing advertising formats and other steps to increase overall profit. Once you've done a certain amount of work and increased the monthly profit of the site, then it's market value begins to grow. Over time, having gained industry experience and with some capital, the site might generate consistently high income.
Who is suited to this endeavour?
One must remember that buying a finished site is an investment – it can be a good source of passive income, but not for long without maintenance. If you are an entrepreneur with a team of specialists (the owner of an IT agency, for example), a webmaster who specializes in information projects, or just a private person who is interested in alternative sources of income, then you should try buying a ready-made website.
How to determine the price of a site
First of all, what affects the price of a site: – traffic – current profit – projected profitability potential Don't think that this list includes the site theme, the number of pages or external links. This is not what money is paid for – if you are selling a site, then it should be ready to make money right away. You can find out the approximate cost of a site online through evaluation services such as: – http://websiteoutlook.com/ – https://www.worthofweb.com – https://www.webuka.com/ But, as noted above, these services are not a true benchmark for the value of the site.
How to buy a ready site and not lose money
We recommend that you make a purchase through a third party such as a website brokerage firm or exchange. This reduces the risk of becoming a victim of scammers. If you want to buy a ready-made website directly, make sure to finalise a contract in the presence of a notary. But before this, it's worth exploring the resource by conducting a detailed technical assessment – do not trust only your feelings.
Trustworthy brokers/exchanges for purchasing ready-made sites
Here you can buy and sell sites after registration. The broker acts as an intermediary for the transaction for a percentage of the cost: 1. Empire Flippers Empire Flippers has grown rapidly to be the most famous and popular brokerage for buying and selling sites. With an enormous portfolio ranging from small startups to big business, Empire Flippers is the gold standard when it comes to buying or selling a site. 2. FE International The International Business Broker's Association named FE International "Deal Maker of the Year" in both 2015 and 2016. With a 95% sales success rate, it's no wonder the accolades keep rolling in. 3. Flippa With a broad range of digital assets for sale, Flippa is a showcase of online ingenuity. A trusted name which boasts low sellers fees and no fees for buyers, Flippa is a solid option. 4. Wesellyourwebsite.com Well, the name says it all. One of the early pioneers of the buying and selling of online businesses, this cornerstone of the industry has been around since 2004. A vast network of premium buyers makes this a great choice.
Brief reminder
1. Buying a finished site is an investment that cannot be approached lightly. 2. A deal to buy/sell a site is best done through a website brokerage firm broker/exchange system. If you pay directly to the webmaster, you need to conclude a contract. 3. Selling ready-made sites is a profitable business if you know how to promote them. The cost of promotion depends on the popularity and quality of the resource. 4. The average payback period of a transaction is 1 year. But any finished site can go into the red if you do not pay attention to it.