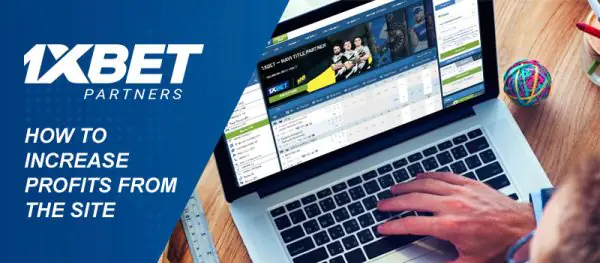 There are many ways to make money online. One of the most popular methods is making money on affiliate programs.
However, participation in an affiliate program is not yet a guarantee of big earnings. Site owners take various measures to increase their profits through partnerships.
Below we tell you what steps you need to take in order for your site to start earning more with the 1xPartners affiliate program.
Try to advertise your partner's site through thematic content
Suppose you have a non-sports site and you fear for your own profits. 1xBet has a wide line of bets on a wide variety of events that are not related to sports.
Politics, music, Oscars and events from the personal lives of stars. Match content to your topic and lead your users to sections of interest to them. You don't have to focus only on sporting events.
Content quality is the key to successful earnings
Earning on an affiliate program becomes more significant if you advertise a partner's product in a quality manner. As a rule, users are not very loyal to advertising posts, therefore, communication with site visitors must be extremely careful.
Clearly advertising content is unlikely to win the approval of your own readers, while quality content with unobtrusive advertising has a much greater effect.
Experiment with formats and analyze which type of content resonates most with site visitors.
Make sure your affiliate program meets the key requirements
By far the most important nuance for any site is the choice of the affiliate program you work with.
The best option is the 1xBet affiliate program, which offers its partners high conversions, favorable commissions and regularly supplies high-quality promotional materials.
With reliable cooperation with 1xPartners, our partner sites receive a reliable source of income from the leading bookmaker company.