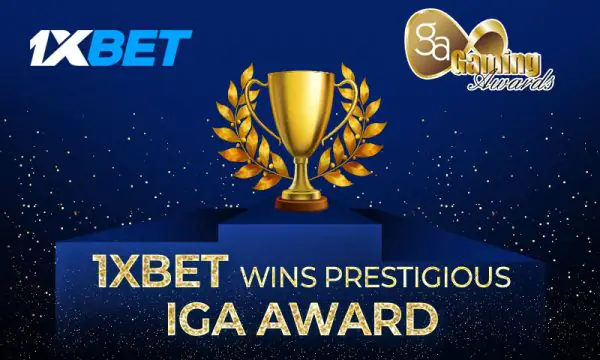 1xBet has solidified their place as a leading sports betting site after winning the 2020 International Gaming Award for "Sports Betting Platform of the Year".
1xBet has always been seen as a leader in the field of sports betting and is constantly looking for fresh, cutting-edge ways to make betting online the best experience possible for its players. 1xBet is always striving for new and innovative opportunities to develop and continue to be industry trailblazers.
This was quite evident in the fact that they were nominated for a remarkable 6 IGA award titles, including:
– eSports Betting Software of the Year
– In-Play Sports Betting Company
– Mobile Operator of the Year
– Online Gaming Operator of the Year
– Sports Betting Operator of the Year
– Sports Betting Platform of the Year (Winner)
The IG Annual Award ceremony was held on Monday, 3 February 2020 in London at a venue befitting the prestigious affair, The Savoy Hotel. The event was attended by the who's who of the industry where 1xBet was acknowledged with loud applause for bagging one of the top awards of the night.
1xBet is proud to offer bettors a remarkably wide range of betting markets with razor sharp odds to match on a user-friendly platform. These attributes along with live-streaming and up-to-date statistics make 1xBet the perfect choice for bettors the world over.
This is just the beginning for 1xBet. For 2020 this dynamic company will look to develop solutions for players and partners alike. Their focus will be on mobile products, as well as directing promotions toward specific target audiences based on their preferences.
1xBet looks forward to building on their success at this year's awards, and use it as a base for even bigger things to come.