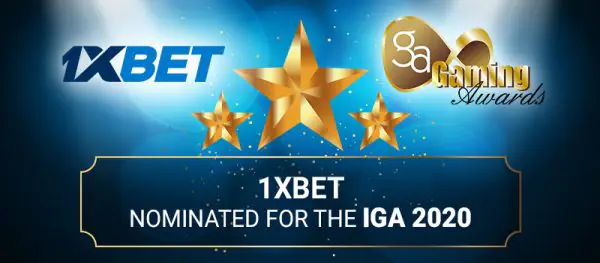 1xBet already received international recognition through a series of SBC and G2E Asia @ the Philippines awards. However, the nominations for the International Gaming Awards taking place on the 3rd of February in London take the bookmaker to a whole new level.
Being nominated in 6 categories for these extremely-relevant awards, 1xBet confirms that their strategy of continuous innovation and focusing on its customers with state-of-the-art services and platforms is a winning one. These nominations are:
– eSport Betting Software of the Year
– In-Play Sports Betting Company of the Year
– Mobile Operator of the Year
– Online Gaming Operator of the Year
– Sports Betting Operator of the Year
– Sports Betting Platform of the Year
Getting nominated for these new 6 awards is much more than a seal of approval. It's a message that 1xBet has found the perfect path of always delivering the best to both customers and partners to achieve mutual success.
All the prizes and nominations that 1xBet received across the years come to confirm that the bookmaker is one of the strongest in the business. By becoming a partner you have the chance of redirecting your traffic to a bookmaker that offers high odds on a wide range of sporting events and betting markets. Also, you will be teaming up with a betting company that brings high-performing platforms and rewarding bonuses to all players.
At the same time, these nominations act as a boost for 1xBet to take things even further in the years to come, making sure all partners and customers are able to reach their maximum potential.
Being nominated to 6 new awards is a joyful occasion for all partners as well since they are able to keep promoting 1xBet with ease. It's also a great opportunity for the ones that did not join yet to do so for a better and more profitable future.